9/12
BMI SONGWRITER FESTIVAL KICKS OFF THIS FRIDAY
Yep, the 8th Annual Island Hopper Songwriter Festival is back in SWL, and I'm pleased as Jerry Punch to have been asked back again. I'm in my natural element this time (Captiva & Ft Myers Beach), and looking forward to showing off what I got, as well as hearing nome amazing players from all over the USA. Here's my schedule: n
9/16: Green Flash, Captiva, 7pm
9/17: RC Otter's, Captiva, 2pn
9/24: Nervous Nellie's, Ft Myers Beach, 6pm
9/25: Cabańa's at Diamondhead Beach Resort, Ft Myers Beach, 2:30pm
these shows are free, so no excuses
 
7/13
RECORDING AGAIN!
Coming to you live from our nation's capital as we being work on the 2nd record. While I love the polish and feel of Ugly Babies, this one is headed for a more raw feel, looking to capture the teeth of our live shows. Here we go...


5/5 
EASTBOUND & DOWN... 
Well, it's no secret that my love of cars & racing is right up there with my passion for la musica. And when the opportunity comes along to combine the two, YES PLEASE. 
So when my booking people told me I had the opportunity to perform for the D1 Hospitality Tent at the inaugural Grand Prix of Miami AND also bask in the amazingness that is Formula One, I was a kid on Xmas morning. 
Crossed Alligator Alley last nite and today we're currently chilling by the pool at a small but very cool AirBnB in Miami Lakes. There's a cooler of cold Pacificos at my feet (happy Cinco de Mayo!), and a guitar on the chaise lounge next to me, under puffy SoFlo clouds. Our set is tomorrow afternoon, then Saturday I have to run back to the other coast for a show that nite at Cape Coral's fantastic Duval Street, followed by a 3rd crossing of the Alley late nite to be back for RACE DAY. Forza Ferrari! 
3/25 
LIVE BROADCAST SCHEDULED FOR JULY 23 IN PORT CHARLOTTE, FL 
Super cool news today. Our friends at US41 Radio will be onsite for our set at Port Charlotte's Twisted Fork, and will be broadcasting the show live on stream. Twisted Fork is always insanely fun anyway, and this is gonna make things even crazier! Matt Mangas & US 41 have been incredibly good to me and the music, and they continue to support indie artists from all over. Plus, it's an amazing radio station for real music people. Check em out HERE. 
1/31 
MORE ACCOLADES! 'DRUNKIE'S LAMENT' IS THE #3 SONG, AND 'BUY ME AN ISLAND' IS #31 ON US41 RADIO'S 2021 TOP 40! 
The awesome crew at US41 were all over the Ugly Babies EP from launch day on, and have been hugely supportive all year long. Still, when I got news that Drunkie's was their 3rd most requested song for the year, AND that Buy Me an Island also made their annual top tracks list, I was floored. This is the station that is bringing attitude, independence, and energy back to rock n roll radio and its popularity has been skyrocketing around the globe. THANK YOU to Matt & his radio team, and to YOU for supporting us and US 41!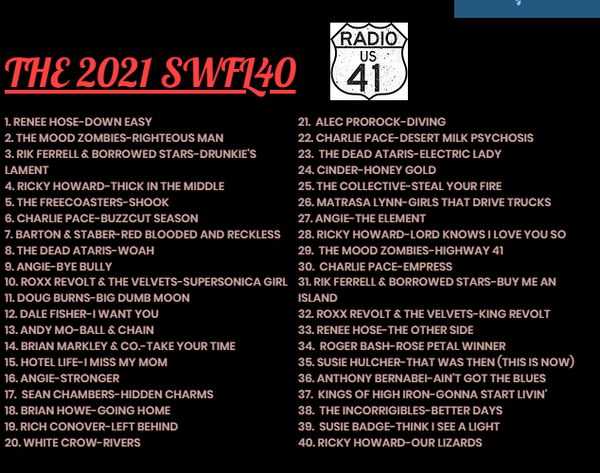 12/29 
'THE BELAFONTE LIFE' IS BEACHFRONT RADIO'S #5 SONG FOR 2021! 
Just got the news last night that 'Belafonte" was the 5th most-requested song on BeachFront this year. I am beyond stoked at the reaction that my little tropical love song has gotten, as well as the rest of the record! THANK YOU to Andy & BeachFront for getting behind the single, and to everyone who bought/streamed/downloaded/shared it. Nothing is possible without YOU.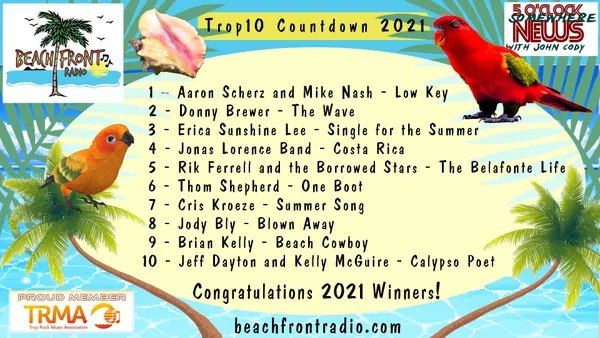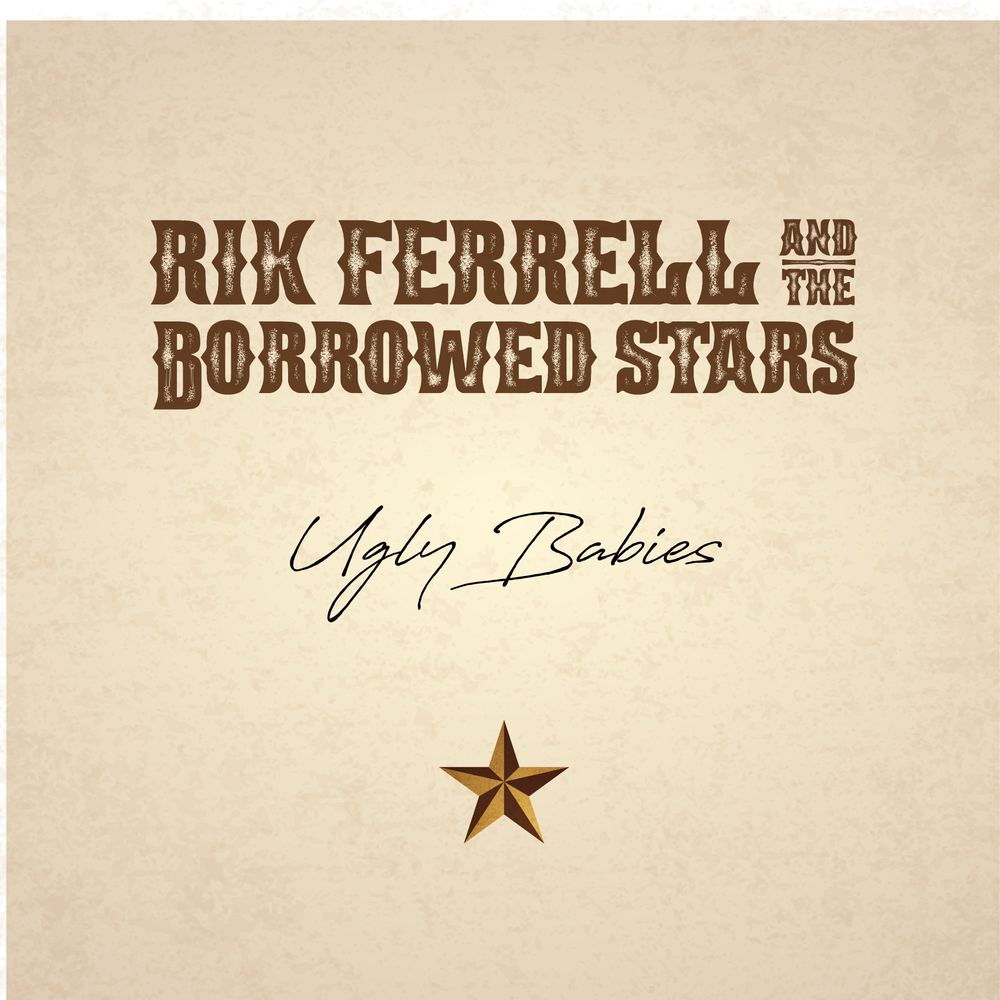 "UGLY BABIES" EP is now available for streaming and download at all major online platforms near you.
LISTEN NOW ON GREAT RADIO STATIONS LIKE:
JOINING ME ON THE NEW ALBUM ARE THE BORROWED STARS: 
-Mark Williams (OAR, Fountains of Wayne) producing and laying down the GOOD guitar parts
-Daniel Clarke (KD Lang, Ryan Adams) on keys and squeezebox
-Derek Ferrell (Will Hill Band, Defrayal, Roadhouse Clams) on bass
-Dusty Ray Simmons (Ryan Adams, Chris Jacobs Band) on drums/percussion
-Phoebe Sharp on backing vocals
-Tom Hnatow on Pedal Steel Guitar

I am so very proud of what we've done here together, and I hope to perform it live in your town sometime this year.

-Rik