5/5
EASTBOUND & DOWN...
Well, it's no secret that my love of cars & racing is right up there with my passion for la musica. And when the opportunity comes along to combine the two, YES PLEASE. 
So when my booking people told me I had the opportunity to perform for the D1 Hospitality Tent at the inaugural Grand Prix of Miami AND also bask in the amazingness that is Formula One, I was a kid on Xmas morning.
Crossed Alligator Alley last nite and today we're currently chilling by the pool at a small but very cool AirBnB in Miami Lakes. There's a cooler of cold Pacificos at my feet (happy Cinco de Mayo!), and a guitar on the chaise lounge next to me, under puffy SoFlo clouds. Our set is tomorrow afternoon, then Saturday I have to run back to the other coast for a show that nite at Cape Coral's fantastic Duval Street, followed by a 3rd crossing of the Alley late nite to be back for RACE DAY. Forza Ferrari! 


4/25
LIVE BROADCAST SCHEDULED FOR JUNE 11 IN PORT CHARLOTTE, FL
Super cool news today. Our friends at US41 Radio will be onsite for our set at Port Charlotte's Twisted Fork, and will be broadcasting the show live on stream. Twisted Fork is always insanely fun anyway, and this is gonna make things even crazier! Matt Mangas & US 41 have been incredibly good to me and the music, and they continue to support indie artists from all over. Plus, it's an amazing radio station for real music people. Check em out HERE.  

2/24
WORK BEGINS ON NEW ALBUM "GHOSTS OF THE OLD ROAD"
I'm pretty damn happy to announce that we've broken ground on the new album. Did a lot of writing and drinking and drinking and writing during Covid, and I've got a strong list of new material for me and the Borrowed Stars to dig into, including a couple of setlist regulars that youse guys have been asking for ('On Down the Shore' and 'Playa del Carmen'). I'm appearing at the Grand Prix of St Pete Fanzone this weekend, and then flying north to DC to get busy with my favorite producer Mark Williams and the band. Was told to "dress warm", so I guess we won't be wasting time bar-hopping in Georgetown this time. More info soon!

12/31
MORE ACCOLADES! 'DRUNKIE'S LAMENT' IS THE #3 SONG, AND 'BUY ME AN ISLAND' IS #31 ON US41 RADIO'S 2021 TOP 40!  
The awesome crew at US41 were all over the Ugly Babies EP from launch day on, and have been hugely supportive all year long. Still, when I got news that Drunkie's was their 3rd most requested song for the year, AND that Buy Me an Island also made their annual top tracks list, I was floored. This is the station that is bringing attitude, independence, and energy back to rock n roll radio and its popularity has been skyrocketing around the globe. THANK YOU to Matt & his radio team, and to YOU for supporting us and US 41! 
Click HERE to download Drunkie's Lament (choose your own price)
Click HERE to download Buy Me an Island (choose your own price)
Click HERE is listen to US41 Radio
12/18
'THE BELAFONTE LIFE' IS BEACHFRONT RADIO'S #5 SONG FOR 2021!
Just got the news last night that 'Belafonte" was the 5th most-requested song on BeachFront this year. I am beyond stoked at the reaction that my little tropical love song has gotten, as well as the rest of the record! THANK YOU to Andy & BeachFront for getting behind the single, and to everyone who bought/streamed/downloaded/shared it. Nothing is possible without YOU. 

Click HERE to hear it
Click HERE to download (choose your own price)
Click HERE to stream BeachFront Radio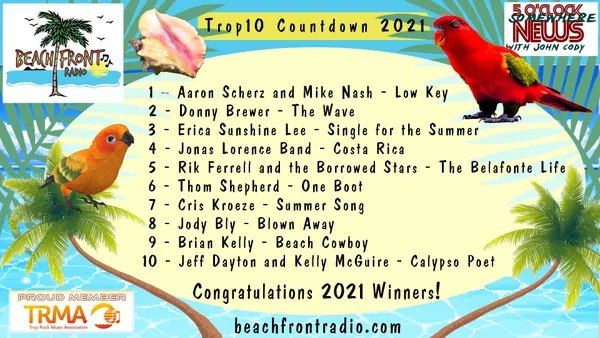 11/25
HOLIDAY SHOW SCHEDULE
Happy Thanksgiving all! Just enjoyed some much-needed downtime to decompress and take care of a couple Me things. But my Holiday Schedule starts next week (12/3) at the one and only Navagator Bar & Grill. Drummer Adam is joining me, and we'll have some special guests stepping in too. Plus, I can't perform at the Nav without including some Jim Morris songs, so that's on the docket as well. SEE YOU THERE.   
11/07
2021 MEETING OF THE MINDS IN THE BOOKS
Just got back from an unforgettable week of shows in the Keys! Drummer Adam, my boy Derek, and I had a fantastic time performing for y'all @ in Cape Coral, Islamorada, and Key West, and we want to thank everyone who came out and made the trek with us, plus the awesome support of BeachFront Radio and Radio A1A! Can't wait til next year!
10/05/21
NEW SINGLE: Buy Me An Island
We're just a few short weeks from the drive south to the Keys for the all the fun and insanity of Meeting of the Minds 2021, so it seemed like the right time to release our tribute to that awesome chain of islands off Florida's southern tip. 
Click HERE to listen.  
9/02/21
GET YOUR FREE DOWNLOAD OF "GIMME SHELTER" AND HELP THOSE IN NEED
The lyrics to this Rolling Stones classic came back to me as I was watching the sobering news coverage of the bombing in Afghanistan, and then the devastation left by Hurricane Ida.
In an effort to use the power of music to help those who desperately need it, and also pay tribute to the late great Charlie Watts, we got together to lay down this version for you.

Click HERE to get your FREE DOWNLOAD. We just ask that if you can, please click below and make a donation to one (or all) of the charities below. Every dollar helps. Thank You.

HELP HURRICANE IDA VICTIMS
8/13/21
2021 ISLAND HOPPER SONGWRITERS FEST 9/20-9/23
Pretty cool thing happened last week--I was invited to perform at SWFL's biggest music event of the year! I'll be part of a LOADED downtown Ft Myers lineup, with two more major events in Sanibel and Ft Myers Beach. Click HERE for details. 
8/04/21
RADIO A1A PRE-MOTM EVENTS IN KEY LARGO
Hey all--I'm super-excited to announce that we'll be closing out Day 1 at A1A's MOTM pre-party on November 2nd! Yes, I do believe that a post pre-show event (does that make sense???) is in the works again. Stay tuned for details. 
 7/01/21
YOU SET THE DOWNLOAD PRICE
Dear friends, as my Summertime gift to you, you guys can set your own download price here on the site. Grab what you want and just pay what you think it's worth. I've also added a couple of re-worked covers that are 100% FREE TO YOU. Ail I ask is that you SHARE em if you LIKE em. 
Click on the LISTEN tab above to get started.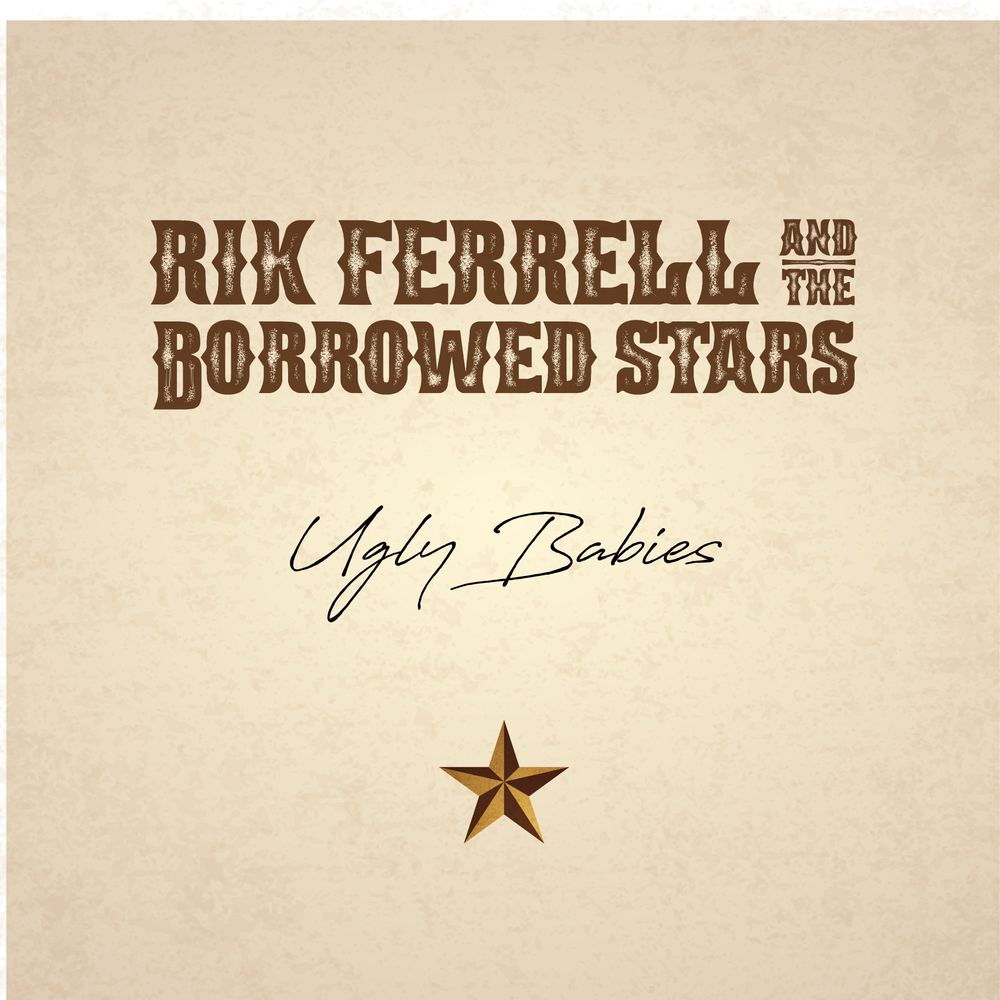 "UGLY BABIES" EP is now available for streaming and download at all major online platforms near you.
LISTEN NOW ON GREAT RADIO STATIONS LIKE:
Radio A1A
WXKB HD-2 The Beach, Ft Myers, FL
JOINING ME ON THE NEW ALBUM ARE THE BORROWED STARS: 
-Mark Williams (OAR, Fountains of Wayne) producing and laying down the GOOD guitar parts
-Daniel Clarke (KD Lang, Ryan Adams) on keys and squeezebox
-Derek Ferrell (Will Hill Band, Defrayal, Roadhouse Clams) on bass
-Dusty Ray Simmons (Ryan Adams, Chris Jacobs Band) on drums/percussion
-Phoebe Sharp on backing vocals
-Tom Hnatow on Pedal Steel Guitar

I am so very proud of what we've done here together, and I hope to perform it live in your town sometime this year.

-Rik