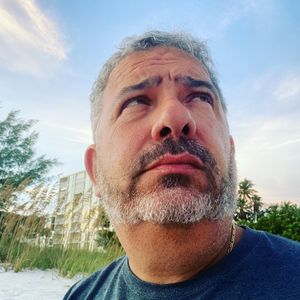 "If Pacifico Rik doesn't get you smiling, you're either dead or a communist. Either way, you've got issues."
National Radio Hall of Famer Big Don O'Brien
 
Pacifico Rik Ferrell originally hails from the historic port of Annapolis, MD. "They say Annapolis is a drinking town with a sailing problem, and I can confirm that," says Rik. "Summers were all boats, bottles, and bonfires on the Chesapeake, and my first guitar, a Yamaha acoustic we called Yam Hammer, was there for most all of it."
Rik's Cuban-born father gave him his love of Caribbean groove & Latin Jazz early on, which he combines with a passion for Outlaw Country & classic Southern Rock to create a unique sound that's been dubbed  'Beach Music for Drunk Girls to Dance To'. This fresh, addictive style was on full display with alt-country rockers the Roadhouse Clams and the fan-favorite single "Sippin On a Sunset".

"I love to deliver a solid groove that makes you wanna move your body", he smiles, "but also be able to share myself through my lyrics. My songs tell stories about moments, memories, motions…it's not always up to me what comes out."
With backing band the Borrowed Stars, Rik's solo releases have taken his recognition to the next level, earning accolades and consistent radio airplay for popular tracks like "The Belafonte Life" (#5 tropical rock song for 2021), "Buy Me An Island", and "Shine On Me".
Since 2017, Rik has split his home life between South Florida and the mid-Atlantic. "I truly love the outdoor venues and dock bars around the Chesapeake Bay in the summertime. But once we're on the wrong side of Labor Day it's time to head south and keep on performing in the warm sunshine." 
-Stephen Rogers

  
"Rik Ferrell's sound is the intersection where Austin, Texas meets the Florida Keys."
Jamie Norton, WPOC, Baltimore MD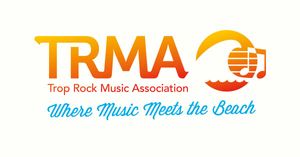 SOME BETTER-KNOWN FOLKS I'VE OPENED FOR/PERFORMED WITH

Avett Brothers
Blackfoot
Clutch
Deanna Bogart
Diane Burch
Dr Dog
Fighting Gravity
Flaming Lips
Flogging Molly
Gin Blossoms
Good Charlotte
Teddy Gentry (from Alabama)
Derek St. Holmes
Jimmie's Chicken Shack
Jonasay
Jonny Lang
Bill Kirtchen
Kix
Michele Malone
Minus the Bear
The Nighthawks
Paul Reed Smith Band
Southern Culture on the Skids
SR-71
The Tubes
Jimmie Van Zant
Vertical Horizon